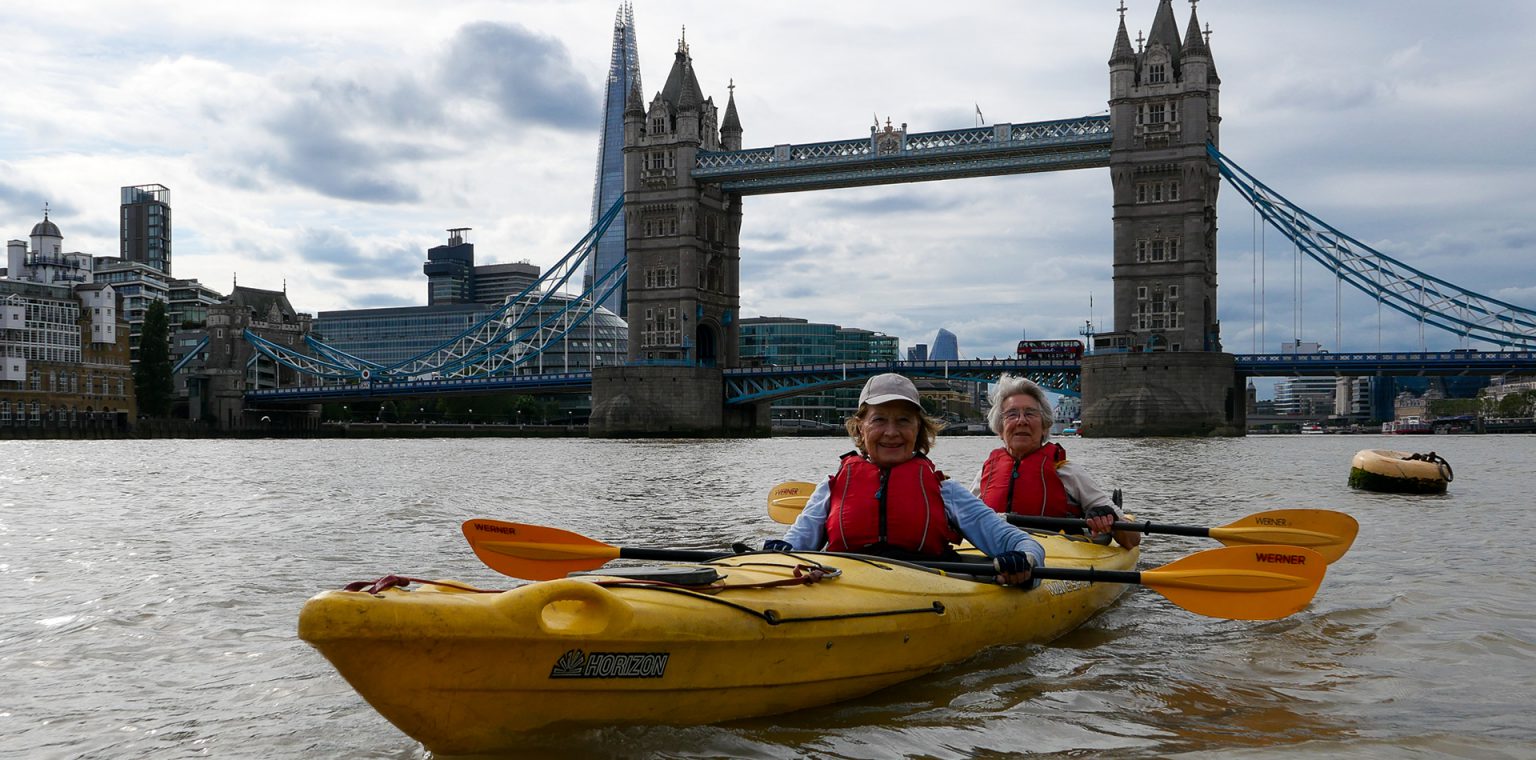 Get Active
It's never been easier to safely go afloat on the tidal Thames. Our selection of clubs that welcome beginners can help you get started.
Links will open in a new tab.
With more than one type of sport on offer, the whole family can enjoy getting active on the water at one of these sites. Try your hand at sailing, windsurfing, canoeing, kayaking and stand up paddleboarding under the guidance of an experienced watersports instructor.
Have a go at SUP, the newest arrival on the watersports scene. The upper Thames is home to the calmest waters of the tidal stretch so it's the perfect place to explore the Thames at a leisurely place, and you can progress from kneeling to standing at your own pace. Connect with nature and learn a new skill with Active360 or Back of Beyond.
Top tip: Kneel before you stand!
See London from the comfort of your own seat in a canoe or kayak. As one of the easiest watersports to pick up, you will quickly get to grips with steering and turning the boat. Take a seat and enjoy seeing London from a new perspective!
Top tip: Keep a light grip on the paddle!
For pottering about on the river with just two oars and plenty of space for a picnic, you can hire skiffs for up to eight people at Richmond.
To swim in the waters of the Thames but without the tides, there are open swimming clubs in the some of the London docks.
Not ready to go afloat? Find your way to the Thames and back with these walking resources.
Advice on safely enjoying the tidal Thames from the Port of London Authority. 
A free membership offering you a range of benefits in addition to the latest safety and navigational information.